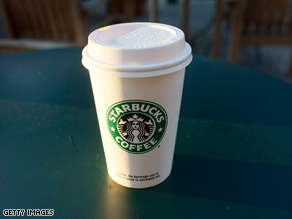 We all knew it was only going to be a matter of time. I knew it when I first saw the spinach quiche at a local store. Turns out that frou-frou coffee giant Starbucks will begin to offer a breakfast menu.
Say what you will, Starbucks brews some damn good coffee--their lattes make me swoon. I am not sure how I feel about their new move--somewhat the inverse of
McDonald's
recent move to premium coffee offerings. I am sure it will beautify the company's bottom line, but what will it do culturally? Can't Starbucks just remain a coffee house?
The company single-handedly introduced Americans to otherwise unheard of coffee beverages
(even if the names of these beverages are someone inaccurate)
. What will the new menu have to offer? Could be interesting.
Click
here
to check out the full story on
U.S News
.com
.